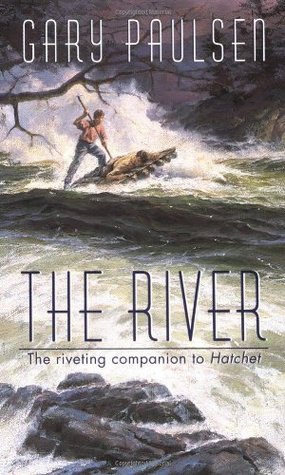 "We want you to do it again."
These words, spoken to Brian Robeson, will change his life. Two years earlier, Brian was stranded alone in the wilderness for fifty-four days with nothing but a small hatchet. Yet he survived. Now the government wants him to do it again to go back into the wilderness so that astronauts and the military can learn the survival techniques that kept Brian alive.
This time he won't be alone: Derek Holtzer, a government psychologist, will accompany him to observe and take notes. But during a freak storm, Derek is hit by lightning and falls into a coma. Their radio transmitter is dead. Brian is afraid that Derek will die of dehydration unless he can get him to a doctor. His only hope is to build a raft and try to transport Derek a hundred miles down the river to a trading post if the map he has is accurate.
Although he was never a dedicated student, Paulsen developed a passion for reading at an early age. After a librarian gave him a book to read--along with his own library card--he was hooked. He began spending hours alone in the basement of his apartment building, reading one book after another.
Running away from home at the age of 14 and traveling with a carnival, Paulsen acquired a taste for adventure. A youthful summer of rigorous chores on a farm; jobs as an engineer, construction worker, ranch hand, truck driver, and sailor; and two rounds of the 1,180-mile Alaskan dog sled race, the Iditarod; have provided ample material from which he creates his stories.
Paulsen and his wife, Ruth Wright Paulsen, an artist who has illustrated several of his books, divide their time between a home in New Mexico and a boat in the Pacific.